NOTICE OF CALL FOR EXPRESSION OF INTEREST FOR THE PRESELECTION OF AN AUDIT MISSION FOR THE CONSTRUCTION PROJECT OF THE QUAY ADJOINING THE CIMENTERIE DANGOTE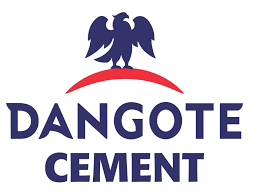 Purpose of the Notice of Expression of Interest : The Minister of Mines, Industry and Technological Development is launching a Notice of Call for Expression of Interest for the pre-selection of candidates with a view to carrying out a mission of administrative, legal, technical and financial audit of the construction project for the wharf adjoining the Cimenterie Dangote.
Objective of the consultant's mission : This audit consists in questioning the consistency and coherence of all these aspects of the project, in order to locate the costs of the investment and the responsibilities of the parties to the contract, and to make the restitution proposals for each party in its rights and obligations.
Methodological approach : In order to reach this final goal, the auditor must proceed as follows:
Analysis of the provisions of the Investment Agreement
Analysis of the minutes of the meetings of the DANGOTE Global Project Implementation Committee, the consequent recommendations and the impact on the Agreement
Analysis of the correspondence of the two parties related to the Convention.
Assessment of fixed assets and civil works
Analysis of the balance sheet items concerned and verification of concordances
Restatement of the financing table (income statement, consolidated account and forecast accounts).
Flow assessment (related to recovery time)
Comparative cost analogy
Taking into account and exploitation of any technique or documentation likely to help restore the facts and responsibilities of both parties.
Expected result : At the end of the mission, the consultant will produce an audit report with proposals and recommendations in which
 The overall cost of the construction of the quay is determined and justified
 The details of the depreciation provided for in the business plan are known
Acquisition of the application file : Any candidate interested in this Notice can acquire a complete set of the application file free of charge from the Industry Directorate of MINMIDT
Submission of applications : Letters of expression of interest written in French and accompanied by the documents indicated in the pre-selection file must be submitted to the Secretariat of the Directorate of Industry of MINMIDT, door 152 of the Rose Building, at the latest on October 16, 2019 at 10 am .
Opening of tenders : The opening of tenders will take place on the same day October 16, 2019 in the MINMIDT conference room at 11 a.m. in the presence of candidates who wish to do so.
Additional information : Additional information may be obtained from the Director of Industry of MINMIDT on working days.